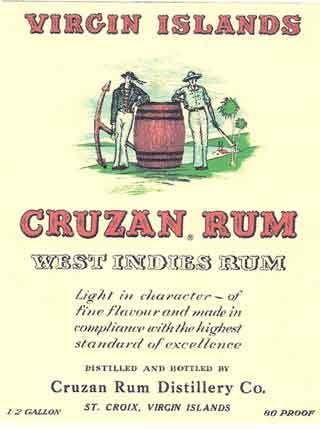 WELCOME
Thank you for your interest in "The Historical Origins of Cruzan Rum".
CRUZAN RUM was created by the Malcolm Melchior Skeoch family in 1934, on their family's residential and working estate, Estate Diamond in Frederiksted, St. Croix, US Virgin Islands. It remained in the Skeoch family until 1961, and under their direct management from its inception until 1964, and tangentially until 1976.
The following time-line outlines the journey of a defunct pot still factory, bought by Malcolm Skeoch in 1910 when St. Croix was a part of the Danish West Indies, and that factory's transformation into a sophisticated rum distillery, as it battled the vicissitudes of Prohibition and the Depression after St. Croix was bought by The United States of America in 1917.
For an in-depth version of this history, accompanying supporting documentation, please read The Historical Origins of CRUZAN RUM by Gwendolyn Skeoch.
Thank you.
Gwendolyn E. Skeoch
Copyright © 2020 Gwendolyn E. Skeoch All Rights Reserved